An evening of enlightenment was organised on February 22nd, 2006 jointly by the Journalistic Club of the national union of Kuwait students and I-MAG Magazine.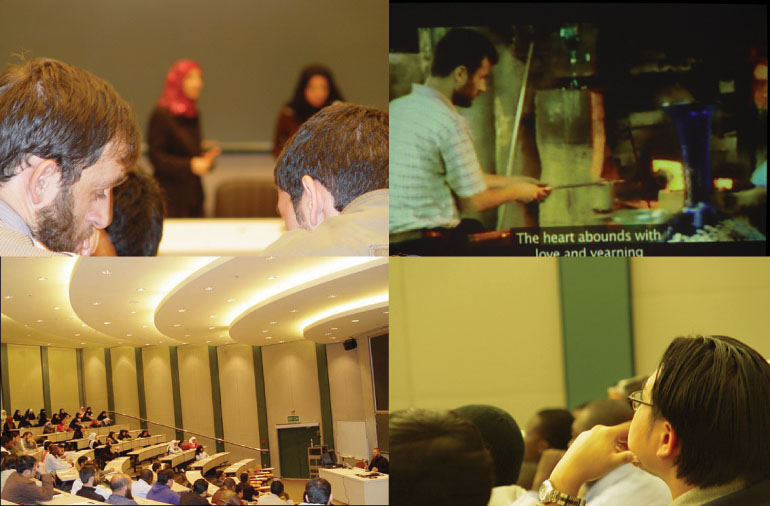 The evening was an attempt to shed light on the life of the Prophet of Islam Muhammad (P.B.U.H.). A documentary titled "Mu'hammad: A Legacy of a Prophet" was screened. Further more, a premiere of Ahmad Alhajry's video clip (Muhammad P.B.U.H) with English subtitle produced by Gulf Media was screened to the audience and was also dispatched via Bluetooth for free to the attendants mobile phones towards the end of the evening.

John (Yahya) Edrer from AWARE Center then gave a speech and comments on the topic.
The aim of the event was "to exercise a legitimate human right, that is understanding and enlightenment...we are here to launch -and please don't take it literally- a crusade on ignorance!" the organisers said.
---
For extended coverage:
www.i-mag.org/light